A message from the Director: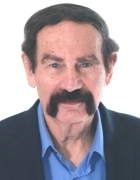 Today's Chemistry... Tomorrow's Medicine
The rapid progress in biotechnology and medical research has created tremendous opportunities for innovative product development in biochemistry and medicine. With new technology developing at an ever more rapid pace comes a great challenge for research and development organizations and their investment partners to keep pace with the latest advances.
We can help medical, pharmaceutical and biotechnology research organizations develop the new technology needed to establish and maintain a competitive edge as new and improved products are brought to market.
We can also help investors and venture capital firms better understand and judge the technical feasibility and risks of proposed applications of new technology.
Custom Technology Creation
We offer a variety of options to support your research and development effort:
Development of novel biomedical technology custom designed to achieve specific product goals.
Novel improvements and applications for existing technology.
Design and custom synthesis of novel biomolecules that are engineered to perform a specific task.
Custom synthesis of a wide variety analog nucleoside mono di and triphosphates for anti-cancer/anti-viral research, genetic and biotechnology research.
Custom Technology Assessment
The scientific feasibility of any new technology is determined by the integrity of the scientific evidence supporting the new technology. A fundamental understanding of this scientific evidence is therefore central to making an informed decision about proceeding with a new technology. We offer guidance toward developing this understanding through:
Defining the exact nature of the proposed technology
Reviewing the scientific evidence supporting the new technology
Reviewing any current or past commercial uses of the technology
How can we help you achieve your business goals?
&nbsp
© Sierra Bioresearch, Copyright 1980-2023 All rights reserved.